Deepak Talwar an influential corporate lobbyist was instrumental in minting money out of India's biggest government Airlines.
It has been alleged by Enforcement Directorate that Government officials abused their official positions as public servants to cause financial losses to Air India. They received illegal gratification, in conspiracy with other public servants, private domestic and foreign airlines, made the national carrier gave up profit making routes and profit making timings of Air India in favour of national and international domestic and foreign private airlines. The Enforcement Agency could establish the links between the Government officials and the Power Broker, Deepak Talwar who was the middleman between Emirates, Qatar Airways and Air Arabia. These three Gulf based private airlines were allotted the most lucrative routes which were once dominated by Air India.
As a result, Air India suffered huge loss of market share and also led to pecuniary benefits to private domestic and foreign airlines.
Qatar Airways, Emirates and Air Arabia are claimed to have paid a total sum of USD 60.54 million to the firms directly or indirectly owned by Talwar between April 23, 2008 to February 6, 2009.
Buying Airbus aircrafts
The Talwar aviation scandal doesnt stop with the ceding of profit making routes. It is also alleged that Talwar was instrumental in the purchase of AirBus aircraft by Air India. As the middleman in this deal his companies or not for profit organisations received kickbacks of over Rs 88 crore in the account of Advantage India, the NGO controlled by him.This deal eroded the profitability of Air India.
RT Study reveals that the accused was found to be associated with atleast 17 different companies in India.
Companies of Deepak Talwar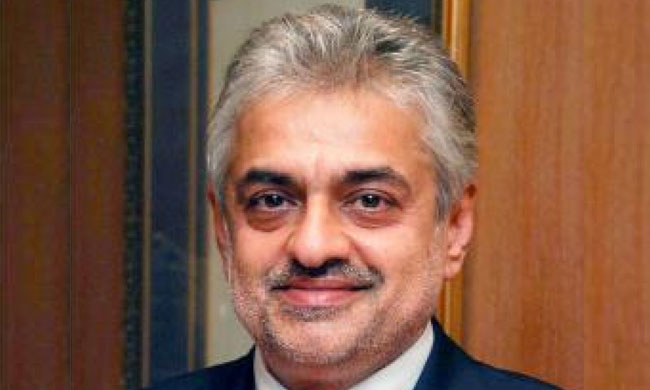 RT Research on Deepak Talwar reveals that he was broker for telecom and aviation deals.His companies were associated with GMR and Telecordia.
Regtech Times conducts the research on heightened risk individuals in India. Research on Deepak Talwar is available on verification. These research reports decrypt the universe of companies around Deepak Talwar and are helpful for bankers and investors to understand the risk associated with the undisclosed potentially related parties.
One of the company associated with the accused is Delhi Duty Free Services Private Limited. Here is the list of companies where Deepak Talwar was associated in past as per the Registrar of Companies.
| | | | |
| --- | --- | --- | --- |
| Company | Designation | Appointment Date | Cessation Date |
| MARS SYMBIOSCIENCE INDIA PRIVATE LIMITED | Director | 27 April 2007 | 07 June 2012 |
| MARS SNACKFOOD INDIA PRIVATE LIMITED | Director | 27 April 2007 | 07 June 2012 |
| MARS PETCARE INDIA PRIVATE LIMITED | Director | 27 April 2007 | 07 June 2012 |
| MARS NUTRITION INDIA PRIVATE LIMITED | Director | 25 April 2007 | 07 June 2012 |
| IDFS TRADINGS PRIVATE LIMITED | Director | 07 September 2006 | 11 September 2006 |
| KONCEPT RETAIL SERVICES PRIVATE LIMITED | Director | 02 February 2010 | 02 January 2015 |
| INFINITY DUTY FREE SERVICES PRIVATE LIMITED | Director | 22 June 2012 | 18 November 2015 |
| SKYLARK WAREHOUSING SOLUTIONS PRIVATE LIMITED | Director | 21 March 2005 | 01 February 2011 |
| ADD LOUNGE SERVICES PRIVATE LIMITED | Director | 10 March 2008 | 28 March 2008 |
| CEDAR TRAVELS PRIVATE LIMITED | Director | 02 June 2005 | 01 February 2011 |
| MNP INTERCONNECTION TELECOM SOLUTIONSINDIA PRIVATE LIMITED | Director | 31 May 2011 | 09 February 2012 |
| HEALING VAIDYA FOUNDATION | Director | 19 May 1998 | 27 May 2015 |
| TRACK INDIA PRIVATE LIMITED | Director | 01 April 1998 | 01 September 2010 |
| FIRST STRATEGIC MANAGEMENT PRIVATELIMITED | Director | 12 June 2009 | 16 February 2010 |
| INTEGRAL PR SERVICES PRIVATE LIMITED | Director | 08 August 2002 | 27 November 2013 |
| AIRPORT TALENT MANAGEMENT PRIVATE LIMITED | Director | 16 June 2009 | 14 May 2010 |